Fibromyalgia Treatment Overview
Find the right care and learn about different treatments.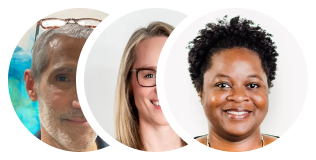 Care Plan
1
First steps to consider
Fibromyalgia should be treated by a healthcare provider.

You can help manage symptoms with lifestyle changes (like improving sleep, exercising, diet), cognitive therapy, and dietary supplements.
The suppliers listed follow Buoy's clinical guidelines, but listing the suppliers does not constitute a referral or recommendation by Buoy. When you click on the link and/or engage with these services Buoy will be compensated.
All treatments for fibromyalgia
Read more about fibromyalgia care options
When to see a healthcare provider
If you have fibromyalgia, you should see a doctor to help you treat symptoms like bodywide pain, fatigue, insomnia, and cognitive problems. Your doctor will likely refer you to a specialist in fibromyalgia, like a rheumatologist.
It can take trial and error to find the right combination of medications that work for you, so your doctor may need to try different medications. Your doctor will also recommend lifestyle changes and home remedies like hot baths or cold compresses, moderate exercise, changes to your diet, and stress reduction.
Medical tests & labs
Your doctor will diagnose fibromyalgia based on your symptoms. During a physical exam a doctor can check for muscle tenderness, but doctors no longer base a diagnosis on the number of "tender points" you have. There are no blood or diagnostic tests for fibromyalgia.
But your doctor may want to do tests to check for other disorders that may have similar symptoms. These include inflammatory rheumatic diseases, lupus, arthritis, localized pain syndromes, celiac disease, and thyroid disease.
If you have sleep issues, chronic fatigue, or restless limbs, you may be referred for a sleep evaluation. If you have symptoms of a mood disorder, you may be referred to a mental health provider to be evaluated.
What to expect from your doctor visit
Your primary care doctor may be able to treat you, but if your symptoms are not improving after about a month, they will likely refer you to a rheumatologist or a chronic pain doctor.

Your doctor will help educate you on potential triggers and what lifestyle changes you can make to reduce flare-ups. These may include getting enough sleep, eating less inflammatory foods, getting regular exercise, and finding ways to reduce stress, like yoga or meditation.

They may also discuss dietary supplements like magnesium, vitamin D, melatonin, probiotics, and St John's Wort.

You may be given prescription medications, like an antidepressant, anticonvulsant, or muscle relaxer. It may take up to a month before you will know that a new medication is working.

Your doctor may decide to try different medications or combinations of drugs.
Prescription fibromyalgia medications
The FDA has approved 3 medications to treat fibromyalgia.
Duloxetine (Cymbalta)—SNRI antidepressant

Milnacipran (Savella)—SNRI antidepressant

Pregabalin (Lyrica)—anti-seizure medication
There are other medications that are also prescribed for fibromyalgia, but not FDA-approved for this use.
SSRI antidepressants (Celexa, Lexapro, Prozac, Paxil, Zoloft)

Tricyclic class of antidepressants like amitriptyline (Elavil)

Muscle relaxers like cyclobenzaprine (Flexeril)
Types of providers who treat fibromyalgia
Your primary care physician may be able to diagnose you and help you manage symptoms with lifestyle changes or taking one medication. However, sometimes the diagnosis is tricky, or you aren't responding to treatments and a specialist is needed.

Rheumatologist. These are physicians who specialize in treating diseases that affect muscles, bones, joints, tendons, and ligaments.

Psychiatrist. These are doctors who can diagnose and prescribe medications for mental health disorders.

Physical medicine and rehabilitation doctors, such as pain management specialists, are trained to diagnose and treat fibromyalgia.
How to manage fibromyalgia at home
Fibromyalgia is usually treated with prescription medications, but there are many things you can try at home to better manage symptoms like bodywide pain, fatigue, insomnia, and cognitive problems. Below are a range of lifestyle changes you can make.
Keep a regular sleep schedule. It's important to get quality sleep. Follow a healthy sleep routine, avoid caffeine after noon, don't look at screens before bed, and follow other good sleep habits.
Exercise. There is evidence that aerobic exercise for 20–30 minutes, 2–3 days a week can reduce symptoms. But it's important to listen to your body and not overdo it to avoid a flare-up. As muscle builds over time, pain and discomfort should decrease.
Rest your body. Too much exercise or activity may cause symptoms to flare up.
Eat a healthy diet and avoid alcohol, caffeine, nicotine, and illicit drugs. Sometimes an anti-inflammatory diet, like the Mediterranean diet, can decrease chronic pain. Try a food journal to see if certain foods trigger a flare-up.
Keep a diary. Write down all your daily activities and food intake to help figure out what may trigger a flare-up.
Dietary supplements. A number of supplements may help with different symptoms. You should notice an improvement in symptoms within about a month of starting to take a supplement. Supplements include:

5-hydroxytryptophan

Magnesium

Ginseng

Melatonin for insomnia

Vitamin D

Creatine

S-adenosyl-L-methionine (SAMe)

Probiotics

St John's wort. Usually users will feel a difference within 1 month.

Reduce stress. Stress can cause flare-ups so try to find an activity that can lower your stress levels, like yoga, meditation, deep breathing, journaling, or other activities that you enjoy.
Heat/ice. You can try putting a heating pad or cold pack on painful areas. An electric blanket may also help.
There are also complementary therapies that may help symptoms.
Acupuncture uses thin needles to stimulate specific points on the body to change how the body reacts. It has been shown to reduce pain.
Massage can reduce stress, decrease stiffness, promote relaxation, and relieve pain.
For pain flare-ups, you can take OTC medications, such as acetaminophen (Tylenol) or ibuprofen (Motrin, Advil). If you have had severe pain in the past, your doctor might have prescribed stronger medication—like codeine or tramadol—to take as needed, but this is not usually recommended.
OTC medications
Acetaminophen (Tylenol) for pain

Ibuprofen (Motrin, Advil) for pain

Naproxen for pain

Melatonin for sleep

Unisom or Benadryl for insomnia

Anti-itch creams (itching can be a symptom of fibromyalgia)

Imodium for diarrhea

Pepcid for an upset stomach
Coping with fibromyalgia
Be patient. It might take time to figure out the right combination of medications and therapies to treat your symptoms.

Reduce stress with meditation, yoga, massage, or doing activities that you enjoy.

If your symptoms are severe or not getting better, try to find a multidisciplinary program that specializes in chronic pain.

Consider talk therapy. Cognitive behavioral therapy can help you manage your pain, improve sleep, and help with depression.

Join a support group for people with fibromyalgia.
Frequently asked questions