Cataract Treatment Overview
Find the right care and learn about different treatments.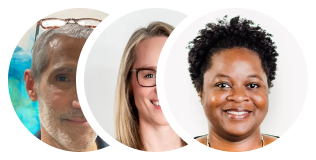 Care Plan
1
First steps to consider
You should see a healthcare provider if you have symptoms of a cataract like blurry vision or difficulty seeing at night.

Cataracts can be treated with eyeglasses and other strategies, or surgery may be needed.
Emergency Care
Go to the ER if you have any of the following symptoms:
Flashes of light in one or both eyes

Blurred vision

Sudden appearance of several floaters (small dark spots or squiggly lines that float across your vision)

Gradually reduced peripheral vision

A curtain-like shadow over your field of vision

Eye pain along with vision changes
The suppliers listed follow Buoy's clinical guidelines, but listing the suppliers does not constitute a referral or recommendation by Buoy. When you click on the link and/or engage with these services Buoy will be compensated.
All treatments for cataract
Read more about cataract care options
When to see a healthcare provider
Always see a healthcare provider, typically an ophthalmologist, if you have symptoms of cataracts, which include blurry vision, difficulty seeing at night, glare, and increased near-sightedness. Even if your symptoms are mild, getting a diagnosis is important because there are things you can try to slow down its growth. Left untreated, cataracts can eventually lead to blindness.
Getting diagnosed
Your provider may do several tests to diagnose cataracts. These include:
Vision testing

Slit-lamp exam, which allows your doctor to get a microscopic look at the structures at the front of your eye and check for abnormalities

A retinal exam to check the lens of your eyes for cataracts

Applanation tonometry, which measures fluid pressure in the eyes
What to expect from your doctor visit
If your symptoms are mild to moderate, your provider may prescribe new glasses, anti-glare sunglasses, or magnifying lenses. These won't get rid of your cataracts but they can make it easier to see.

The only cure for cataracts is surgery. The clouded lens in your eye is removed and replaced with a synthetic lens. Your doctor may recommend surgery if your symptoms make it very difficult to do your normal activities. Cataract surgery commonly has good outcomes and low risk.
Types of cataract providers
A primary care provider can check for signs of cataracts and determine if an underlying health issue, like diabetes, is causing them.

Ophthalmologists, who specialize in eye problems and are trained to do eye surgery, are the only type of eye specialist that can perform cataract surgery.

Optometrists, who diagnose and treat some eye conditions, can detect cataracts and prescribe eyeglasses.

An optician often works with ophthalmologists and optometrists to provide eyeglasses.
Managing a cataract at home
Always see a healthcare provider—either your primary care provider, an optometrist, or ophthalmologist—to get a diagnosis. Common symptoms of cataracts include blurry vision, difficulty seeing at night, glare, and increased near-sightedness.
There are no OTC treatments for cataracts, but there are ways to manage your symptoms and slow its progression.
Wear sunglasses to minimize glare and protect your eyes from damaging ultraviolet light.

Use brighter lighting at home and work.

If reading or other close-up activities and tasks are difficult, use a magnifying glass.

Avoid driving at night. The glare from other cars' headlights can make it very hard to see.

If your cataracts are from diabetes, work closely with your doctor to keep your blood sugar levels under control.
Wellness and prevention
Quit smoking. Smoking limits blood flow to your eyes and damages the fats and protein they contain.

Limit alcohol. Drinking excessively increases the risk of developing cataracts and other eye conditions like age-related macular degeneration.

Eat a healthy diet. Focus on getting plenty of fruit and vegetables (especially dark, leafy greens), which contain antioxidants that help keep eyes healthy.
Frequently asked questions