Achilles Tendonitis Treatment Overview
Find the right care and learn about different treatments.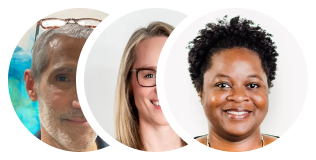 Care Plan
1
First steps to consider
You can usually treat this at home by avoiding activities that cause pain, using ice and heat, wearing a brace, and taking OTC pain medications.
2
When you may need a provider
Symptoms aren't improving.

Your pain is severe or affecting your daily activities.
Emergency Care
Go to the ER if you have any of the following symptoms:
A popping or snapping sound from the back of your heel or calf when the injury occurs

Pain and swelling near the heel

You can't push the foot downward or "push off" when you walk.

You can't stand on your toes.
The suppliers listed follow Buoy's clinical guidelines, but listing the suppliers does not constitute a referral or recommendation by Buoy. When you click on the link and/or engage with these services Buoy will be compensated.
All treatments for achilles tendonitis
Read more about achilles tendonitis care options
When to see a healthcare provider
You can see a healthcare provider—either a primary care provider or an orthopedist—to get a diagnosis of Achilles tendonitis. Symptoms include swelling or hard knots in the area of the Achilles tendon, along with pain and tenderness over the tendon.
Also see a provider if your pain is not improving after 2–3 weeks of home treatments or if pain is worsening.
Getting diagnosed
Your doctor can usually diagnose Achilles tendonitis based on your symptoms and a physical exam. But they may order imaging tests (X-ray, ultrasound, MRI) to help with the diagnosis.
What to expect from your doctor visit
If OTC pain medications haven't helped, your healthcare provider may prescribe a different antiinflammatory drug like celecoxib (Celebrex) or meloxicam.

You may be referred to a podiatrist (foot specialist) who may suggest custom-fitted shoe inserts called orthotics. These can help stabilize the position of the foot and take the strain off of the Achilles tendon.

You may be referred to a physical therapist who can teach you exercises and stretches that support healing and strengthen the Achilles tendon and nearby muscles.

For chronic Achilles tendonitis, your provider may recommend additional therapies, including injection therapy with platelet-rich plasma (PRP) or glucose solution, low-level laser therapy, dry needling of the tendon, or topical nitroglycerin.

In severe cases, surgery may be needed.
Prescription Achilles tendonitis medications
Pain medication: celecoxib (Celebrex), meloxicam, topical nitroglycerin
Types of Achilles tendonitis providers
A primary care provider can treat mild symptoms.

An orthopedist treats bone, muscle, and tendon injuries.

A physical therapist can show you stretching and strengthening exercises.

If you need surgery, you will be referred to an orthopedic surgeon, who specializes in joint and bone surgery.
Treating Achilles tendonitis at home
Achilles tendonitis can often be treated at home, though you may want to see a healthcare provider to get an accurate diagnosis or if your pain is not improving after several weeks.
Avoid painful activities. You may need to stop exercising for several days or switch to a type of exercise that doesn't cause any pain.

Apply an ice pack or cold pack to the tendon a few times a day, especially after any activity, to reduce swelling. You should also apply ice when you have pain.

Taking anti-inflammatory medication (NSAID) like ibuprofen (Advil, Motrin) for 7–10 days can help reduce inflammation.

Gently stretch your calf muscle daily. Achilles tendonitis can tighten the calf muscle.

Put a heel lift in your shoe to help relieve strain on the tendon. You can remove it once your tendon heals.

Massaging the area may increase blood flow and help break down scar tissue.

If you have chronic Achilles tendonitis (symptoms lasting more than 3 months), your doctor may also include exercises, like weighted heel raises and lowering. The goal is to gradually strengthen and stretch the tendon to help healing.
Wellness and prevention
Wear footwear with good support. Sports shoes with plenty of support and cushioning are best.

Don't walk barefoot.

Keep leg muscles strong.

Warm up before exercising.

Change up your routine. Rotate different forms of exercise so that you are not doing the same thing every day. Walking and swimming are especially good since they are low-impact and put less stress on the body.

Stretch every day. Do calf stretches with one straight leg and the other bent to engage the entire calf muscle and tendon.
Frequently asked questions